Speakers
Master of Ceremonies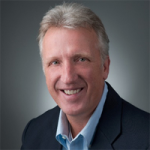 Richard Adams, Innovation & Entrepreneurship (NREL)
Richard is the Director of the Innovation and Entrepreneurship Center (IEC) at the National Renewable Energy Laboratory (NREL), a Department of Energy (DOE) National Laboratory managed by the Alliance for Sustainable Energy. The IEC is externally focused with a mission to identify gaps in the clean energy/cleantech ecosystem; and to utilize the resources of the Lab, and/or the resources of partners to help fill those gaps. In this role he oversees the Innovation Incubator (IN2), a unique and highly successful technology incubator in partnership with Wells Fargo, and the Shell Gamechanger Accelerator powered by NREL (GCxN). His team also conducts the NREL Industry Growth Forum and manages the Investor Advisory Board and relationships with the financial community. He also manages programs dedicated to regional and national incubators and the clean energy and cleantech startup communities.
---
One-on-One Networking Opening Remarks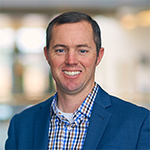 Ramsay Huntley, Vice President, Clean Technology and Innovation Philanthropy Program Officer
Ramsay is Wells Fargo's Vice President, Clean Technology and Innovation Philanthropy Program Officer, with more than a decade of experience in corporate sustainability. He oversees Wells Fargo's clean technology philanthropy programs including the Wells Fargo Innovation Incubator (IN2) and tribal renewable energy projects. He works closely with internal and external stakeholders to drive innovation in the clean technology sector by helping network companies to access expert support to grow their businesses.
---
Luncheon Opening Remarks
NREL's 10-year Vision
NREL's vision of the future is guided by strategic research initiatives that will enable tomorrow's energy economy. Learn from NREL Director Dr. Martin Keller about NREL's objectives in Electrifying the Economy, Circular Economy, and Electrons-to-Molecules research.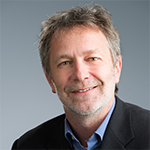 Martin Keller, Director, National Renewable Energy Laboratory
Martin Keller became the National Renewable Energy Laboratory's (NREL) director on November 30, 2015. NREL is operated for the U.S. Department of Energy (DOE) by Alliance for Sustainable Energy, LLC (Alliance). Martin also serves as the President of Alliance.

Martin joined Oak Ridge National Laboratory (ORNL) in July 2006 and was appointed to the role of Associate Laboratory Director in July 2009. In November 2010, he was asked to lead the newly-formed Energy and Environmental Sciences directorate. In this role he was responsible for the energy, biological, and environmental research programs supported by DOE, the Environmental Protection Agency, and the National Institutes of Health. Martin served as the Founding Director of the DOE BioEnergy Science Center and also served as the Director of the Biosciences Division.

Martin held a series of research management positions within Diversa Corporation, a publicly-traded biotechnology company. Martin joined Diversa Corporation in 1994 as a consultant to build and develop their microbiology expertise before joining Diversa Corporation full time in 1996.

Martin received his Ph.D. in Microbiology from the University of Regensburg, Germany.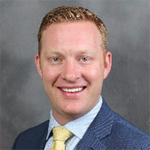 Conner Prochaska, Chief Commercialization Officer, Director, Office of Technology Transitions, U.S. Department of Energy
Conner Prochaska currently serves as Chief Commercialization Officer for the Department of Energy and Director as Office of Technology Transitions. Prior to OTT, Prochaska served as Senior Advisor and Chief of Staff of the Advanced Research Projects Agency-Energy (ARPA-E). As part of the agency's leadership team Conner managed day-to-day operations and provided strategic leadership for the agency.

Prior to joining DOE, Prochaska was Senior Vice President and the Associate General Counsel at a public investment fund where he led fund operations. Prochaska also served as an Intelligence Officer in the United States Navy, obtaining the rank of Lieutenant.  During his Navy career Prochaska focused on Anti-submarine Warfare and Counter –Weapons of Mass Destruction intelligence.

Prochaska earned his J.D. at The George Washington University School of Law and his B.A. at Texas A&M University where he was elected Student Body President.


---
Keynote Address – Arrow Electronics' Vision for the City of the Future
Arrow Electronics (NYSE:ARW) guides innovation forward for over 200,000 leading technology manufacturers and service providers. With 2018 sales of $30 billion, Arrow develops technology solutions that improve business and daily life. Learn more at fiveyearsout.com. Arrow Electronics is at the forefront of guiding cities, regions and businesses in their digital transformation to thrive in the new wave of global innovation, enabled by IoT and Artificial Intelligence. Learn what Arrow's City of the Future looks like, how we can get there, and how the power of collaboration will drive this transition into an incredible and inclusive citizen experience.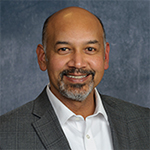 Ashish Parikh, VP, Global IoT Platforms & Solutions, Arrow Electronics
Ashish leads the Internet of Things (IoT) Platforms and Solutions in the IoT Global Solutions Organization at Arrow Electronics.

Ashish and his team are responsible for assessing and integrating with ecosystems partners for developing a comprehensive solution offering to bring to OEM and Enterprise customers for enabling IoT projects. Ashish's platforms team is responsible for the development and integration of solutions to accelerate connecting any sensor to any cloud.

Ashish's Solutions team is responsible for strategy and marketing of horizontal and vertical technology for customers looking to either build or use IoT solutions. The horizontal technology brings forward all the elements needed to build IoT solutions from sensors, gateways, connectivity solutions, middleware platforms, cloud, and analytics. The vertical segments team enables broad use of IoT technology for enterprises with a focus on Retail, Industrial, Smart Cities, Smart Buildings, and Asset Tracking bringing together ready to deploy market-ready and market-proven solutions in flexible consumption models - Fixed, Lease, or IoTaaS.
---
Panel Discussion – City of the Future
Increasing investment in renewable energy, energy efficiency, IoT, mobility, and other advanced cleantech innovations has sparked the trajectory of modern society toward connected, sustainable frontiers. The building momentum has also brought inventors, policy makers, investors and power providers together to create synergies between innovators. But as a collective cleantech ecosystem, what are our strategic energy goals for this future? What will it take to get there? And what will it look like when we do get there? This panel of representatives from major international utilities will attempt to answer these questions, providing a futurist look at how cross-sector collaboration, strategic initiatives from utilities, and investment in the innovation ecosystem and energy sector can steer us toward a bright tomorrow.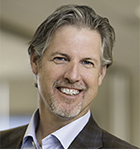 Robert O'Connor, Corporate Partner, Wilson Sonsini Goodrich & Rosati
Robert (Bob) O'Connor is a corporate partner with Wilson Sonsini Goodrich & Rosati. Bob's global practice focuses on the representation of high-growth enterprises, with an emphasis on those innovating in the energy, infrastructure, mobility, consumer products, and sustainability sectors, as well as the representation of venture capital and private equity firms, corporate venture groups, family offices, and impact investors that finance them. Bob serves as strategic partner to his clients and their boards of directors through a broad range of complex financing and strategic corporate transactions at all stages of their development, from inception through exit.

Bob is credited with having founded the firm's energy and infrastructure practice in 2003 and co-leads the firm's industry initiative today, which includes a cross- disciplinary team that is widely viewed as being among the preeminent energy and infrastructure practices in the country. Nationally recognized as a thought leader in the sector, Bob is a frequent speaker at prominent industry events nationally, and he is a go-to strategic partner to universities, laboratories, and accelerators committed to technology commercialization directed at energy and infrastructure innovation.

Prior to founding the firm's energy and infrastructure practice, Bob founded and served as managing partner of the firm's Salt Lake City office, during which time Bob represented many of the leading venture capital and private equity investors and technology enterprises in the region, including Altiris (sold to Symantec), Backcountry.com, High West Distillery, NPS Pharmaceuticals, Omniture (sold to Adobe Systems), Overstock.com, and SkullCandy.

Bob also serves on the board of directors of the WSGR Foundation, a philanthropic vehicle for the firm's partners to support charitable and other community organizations.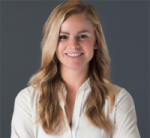 Cassie Bowe, Energy Impact Partners
Cassie is a Vice President at Energy Impact Partners where she works on investments across sectors but with a focus on transportation and mobility. EIP is a $680m venture fund investing in energy and adjacent industries that is backed by 14 global utilities and energy companies. Prior to joining EIP, she worked for 5 years at SunPower, one of the largest global solar companies, in policy and strategy. She has also gained operating experience at energy storage, micro-grid and energy asset management startups in business development and finance roles. Cassie holds an MBA from the Stanford Graduate School of Business, a BA in Economics from Harvard University, and was selected for Forbes 30 Under 30 in Energy (2018).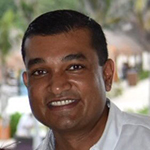 Divesh Gupta, Director of Strategy, BGE
Divesh Gupta has been with the Exelon family of companies for over 13 years. He currently serves as Director of Strategy for BGE's Utility of the Future efforts. His team develops and implements innovative next steps for BGE's customers – from electric vehicle infrastructure, to Smart City tech, to community solar, energy storage and more.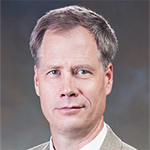 Rob Leland, Associate Lab Director-Scientific Computing & Energy Analysis
Robert Leland leads NREL's capabilities in high-performance computing, computational science, applied mathematics, visualization, data, and analysis of energy systems, technologies, policies, resources, and markets.

Formerly Vice President of Science and Technology and Chief Technology Officer of Sandia National Laboratories, Leland is the first associate lab director for NREL's Scientific Computing and Energy Analysis directorate.

Leland earned his Ph.D. in mathematics from Oxford University in 1989. He joined Sandia the following year and co-authored Chaco, a software toolkit used to optimize the performance of supercomputers. With the exception of two notable postings in Washington, D.C., Leland has spent his career at Sandia. He was chosen to be a White House fellow in the 1995 and served as a key adviser in the effort to modernize the IT infrastructure and business practices at the Internal Revenue Service. He returned to the White House in 2014 to lead the development of the National Strategic Computing Initiative, a new national vision, strategy, and roadmap for high-performance computing.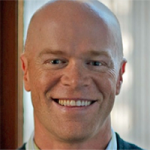 Dillon McDonald, National Grid Ventures, VP, Incubation
Dillon McDonald joins National Grid Ventures from A3Ventures where he was managing partner responsible for investments in a broad range of mobility, IoT, and AI companies. Before A3Ventures, Dillon co-founded Greenstart which provided seed investments in energy & IT companies. He invested and advised companies across DG, IoT, and EV's. As co-founder of Jumpstart, he led the company through acquisition and became CEO of the combined entity including Car and Driver, Road & Track. Dillon holds a B.S. in Business and Managerial Economics from University of California, Davis.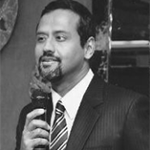 Ramani Hariharan, Director, New Business Factory, ENGIE
Ramani is Director, Strategy & Market Development for ENGIE's Centralized Generation business. He has over 23 years of strategy, business development and project management experience in the Middle East, Asia, Canada and the United States, in both regulated electricity markets and in deregulated ones. His responsibilities and areas of expertise have included strategy & business development, asset management, communications & regulatory affairs.