Keynote Speaker Nancy E. Pfund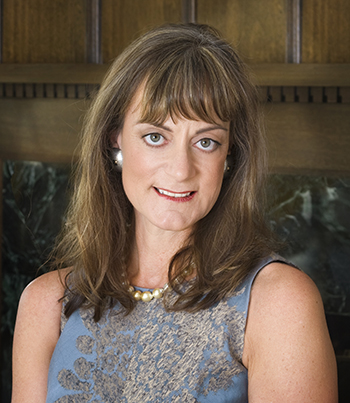 Friday, May 4, 2018 | 12:00 - 1:30 p.m.

Nancy E. Pfund is Founder and Managing Partner of DBL Partners, a venture capital firm whose goal is to combine top-tier financial returns with meaningful social, economic and environmental returns in the regions and sectors in which it invests. As a leading player in impact investing, DBL has helped to reveal the power of venture capital to promote social change and environmental improvement, and Ms. Pfund writes and speaks frequently on the field of impact investing.

She sponsors or sits on the board of directors of several companies, including; Farmer's Business Network, The Muse, Advanced Microgrid Solutions, Off-Grid Electric, Primus Power, and, prior to their public offerings, Tesla Motors and Pandora. She also served on the board of SolarCity, and was on both the audit and compensation committees, and also chair of the corporate governance committee from 2008 until its acquisition by Tesla in December 2016. Ms. Pfund was featured #17 in the 2014 FORTUNE Inaugural World's Top 25 Eco-Innovators; and appeared on Fast Company's 2016 List of Most Creative People in Business. She serves as a member of the Board of Trustees of the National Geographic Society, as a member and former chair of the Advisory Council of the Bill Lane Center for the American West at Stanford University; the UC Davis Center for Energy Efficiency; and co-chairs the Yale School of Management Program on Entrepreneurship. She has been a Lecturer in Management at the Stanford Graduate School of Business and the Yale School of Management; and is a C3E Ambassador to the U.S. Clean Energy Education and Empowerment Program, led by the U.S. Department of Energy. She is also a founding officer and director of ABC2, a foundation aimed at accelerating a cure for brain cancer.

Ms. Pfund received her BA and MA in anthropology from Stanford University, and her MBA from the Yale School of Management.



---
Panel Discussion - The Power of Collaboration: Innovation, Investment and Impact
Friday, May 4, 2018 | 8:30 - 9:40 a.m.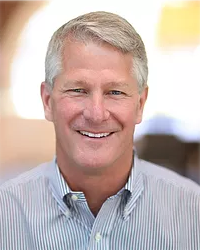 Moderator: Tim Woodward, Managing Director, Prelude Ventures
Tim joined Prelude Ventures in 2013 as a Managing Director with 25 years of venture capital investing experience. Having grown up in Silicon Valley, Tim has a long history of working with talented entrepreneurs who want to change the world. Prior to Prelude Ventures, Tim was a Managing Director for 15 years with Nth Power where he led investments in companies involved in renewable energy, demand response, advanced materials and outsourced utility customer management. He was the lead investment partner for that firm's successful investments in Evergreen Solar (ESLR), Comverge (COMV) and Proton Energy Systems (DESC).

Before joining Nth Power, Tim spent eight years managing venture capital investments for Liberty Environmental Partners, a firm that focused on energy, industrial and environmental technologies. During that time, he served as full-time Chairman of Monitoring Technology Corporation, a company that provides on-line condition monitoring of power and industrial equipment.

Prior to entering the venture capital business, Tim was involved in the launch of First Source, a company providing industrial solvent recycling services. He also spent more than six years in international marketing for an industrial filtration equipment manufacturer.

Tim currently serves on the board of directors for Allotrope, Encycle, EnergySavvy, MineSense and Powerhive, and he has oversight for Prelude Ventures' investments in QuantumScape.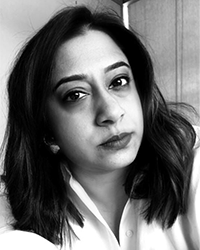 Panelist 1: Mallika Nanduri Bhatt, Director General, Natural Resources Canada (NRCan)
Mallika Nanduri Bhatt is the Director General of the Policy and Planning Branch for the Innovation and Energy Technology Sector at Natural Resources Canada (NRCan). Her team is responsible for advancing Government-wide initiatives to support clean technology and energy innovation, and for operation of the Clean Growth Hub - a new, whole-of-government focal point for clean technology focused on helping stakeholders navigate federal supports.

Mallika began her career at NRCan working in the Office of Energy Efficiency as an economist. In 2007, she took on the role of Senior Policy Advisor to the Deputy Minister, gaining a broad perspective on the full spectrum of Canadian natural resource issues. She also spent several
years at Environment and Climate Change Canada, where she held senior positions managing key partnerships and working on environmental policy issues such as conservation and climate change adaptation. Most recently, she served as Chief Results and Delivery Officer for the department.

Mallika holds a Master of Natural Resource Management from Simon Fraser University (Vancouver, British Columbia), and a Bachelor of Arts in Economics from Concordia University (Montreal, Quebec).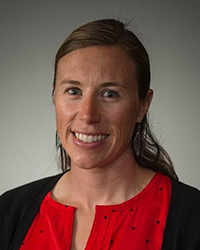 Panelist 2: Alice Havill, COO, Vartega Inc.
Alice Havill has a bachelor of Chemical and Materials Engineering from the University of Auckland (New Zealand), and is in the final stages of her MBA at the University of Denver.

As Vartega's COO, Alice oversees the company's engagement in technical projects and strategic partnerships that supports the advancement and commercialization of their chemistry-based carbon fiber recycling technology.

Prior to Vartega, Alice worked with LanzaTech Inc, where she managed multi-stakeholder research projects for the demonstration of fermentation platforms that consumed greenhouse gases.

In addition to her bio-refinery career, Alice spent her early years as a technical specialist for Fisher and Paykel Appliances, where she supported the selection and processing of all critical materials used in their 5 global manufacturing sites.


Panelist 3: Lene Hviid, Global Manager, Shell Research Connect & Shell Gamechanger
Lene joined Shell in 2013 as an external hire from Tata Steel where she managed the global R&D team on surface technology and surface defect fighting with a focus on steel grades for the automotive industry. Prior to this, she built bridges between industry and academia working as the Program Manager at the Technological Top Institute for Materials to Innovate Industry (M2i) in The Netherlands.

Lene is currently the Global manager for Shell Research Connect and Shell GameChanger and Visiting Professor at the University of Science & Technology Beijing, China. She is responsible for Shell's research collaboration with Universities and national labs globally, as well as accountable for Shell's global early stage investment into startup companies in energy. She is based in Amsterdam with teams in the US, UK, the Netherlands, Brazil, China, and India.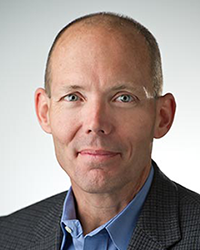 Panelist 4: Bill Farris, Associate Lab Director, National Renewable Energy Laboratory, Innovation Partnering & Outreach
In his role at NREL, Bill Farris directs efforts to accelerate commercialization and the transfer of laboratory technologies to the marketplace.

Farris led the integration of NREL commercialization programs with the Colorado Center for Renewable Energy Economic Development (CREED), which seeks to catalyze the expansion of the renewable energy economic cluster in Colorado and beyond. He also conceptualized and managed the development of the Energy Innovation Portal, which serves as an internet-based clearinghouse for intellectual property developed at the nation's national laboratories.

Prior to joining NREL in 2008, Farris was responsible for the Commercialization, Economic Development, Business and Competitive Intelligence, and Commercial Relationships offices at the Pacific Northwest National Laboratory. In addition, he managed new venture activities at the Pacific Northwest Division of the Battelle Memorial Institute, and served as a primary point of contact for interactions with venture capitalists.

Farris holds a bachelor's degree in Geological Sciences and a master's in Radiological Sciences from the University of Washington, and a master's in Management of Technology from the National Technological University.


---
Fireside Chat with Colorado Senators
Friday, May 4, 2018 | 12:40 - 1:15 p.m.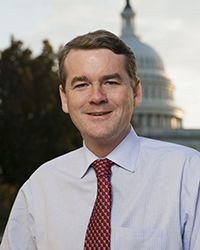 Senator Michael Bennet

Michael Bennet has represented Colorado in the United States Senate since 2009. Widely recognized as a pragmatic and independent thinker, he is driven by an obligation to create more opportunity for the next generation. Michael has built a reputation of taking on Washington dysfunction and working with Republicans and Democrats to address our nation's greatest challenges – including education, climate change, immigration, health care, and national security. Before serving in the Senate, Michael worked in business and then in public service – as Chief of Staff to Denver Mayor John Hickenlooper and Superintendent of Denver Public Schools. He lives in Denver with his wife and three daughters.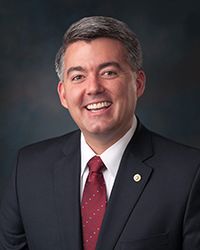 Senator Cory Gardner

Senator Cory Gardner is a fifth-generation Coloradan who was born and raised in Yuma, a small town on the Eastern Plains of Colorado where his family has owned a farm implement dealership for over a century. He lives in the same house his great-grandparents lived in. Cory graduated summa cum laude from Colorado State University and received his law degree from the University of Colorado Boulder. After working at his family implement business and the National Corn Growers Association, Cory took a position as a Legislative Assistant for Senator Wayne Allard (R-CO) and quickly advanced to his Legislative Director.

He began serving in the Colorado House of Representatives in 2005 where he spent time as the Minority Whip and became known for his expertise in natural resource and agriculture policy. Cory was elected to the U.S. House of Representatives in 2010. As a member of the House Energy and Commerce Committee, Cory championed a true all-of-the-above energy strategy that promoted traditional resources as well as renewable energy. In addition, Cory is a national leader on energy efficiency initiatives and founded a bipartisan energy efficiency caucus in the House.

In the Senate, Cory continues to pursue common sense energy policy as a member of the Senate Energy & Natural Resource Committee and Chairman of the Energy Subcommittee. In addition, Cory serves on the Foreign Relations Committee, the Commerce, Science, and Transportation Committee, and the Budget Committee. He also serves as Chairman of the Subcommittee on East Asia, the Pacific, and International Cybersecurity Policy.

As Chairman of the Foreign Relations Subcommittee on East Asia, the Pacific, and International Cybersecurity Policy, Cory led the effort to impose broad new sanctions against North Korea, as the regime continues to be a leading abuser of human rights and its reckless advancement of nuclear weapons threatens our national security.

Cory is focused on expanding the economy, creating jobs, and making life better for all Coloradans.

He lives in Yuma with his wife Jaime and their three children: Alyson, Thatcher, and Caitlyn.

Committee Assignments:
Energy and Natural Resources
Commerce, Science and Transportation
Committee on the Budget
Foreign Relations
(Senator Gardner is the chairman of the 'Subcommittee On East Asia, The Pacific, And International Cybersecurity Policy')