Keynote Speaker Nancy E. Pfund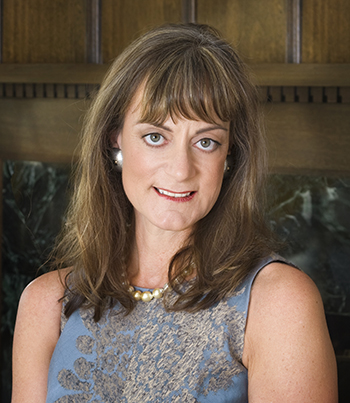 Friday, May 4, 2018 | 12:00 - 1:30 p.m.

Nancy E. Pfund is Founder and Managing Partner of DBL Partners, a venture capital firm whose goal is to combine top-tier financial returns with meaningful social, economic and environmental returns in the regions and sectors in which it invests. As a leading player in impact investing, DBL has helped to reveal the power of venture capital to promote social change and environmental improvement, and Ms. Pfund writes and speaks frequently on the field of impact investing.

She sponsors or sits on the board of directors of several companies, including; Farmer's Business Network, The Muse, Advanced Microgrid Solutions, Off-Grid Electric, Primus Power, and, prior to their public offerings, Tesla Motors and Pandora. She also served on the board of SolarCity, and was on both the audit and compensation committees, and also chair of the corporate governance committee from 2008 until its acquisition by Tesla in December 2016. Ms. Pfund was featured #17 in the 2014 FORTUNE Inaugural World's Top 25 Eco-Innovators; and appeared on Fast Company's 2016 List of Most Creative People in Business. She serves as a member of the Board of Trustees of the National Geographic Society, as a member and former chair of the Advisory Council of the Bill Lane Center for the American West at Stanford University; the UC Davis Center for Energy Efficiency; and co-chairs the Yale School of Management Program on Entrepreneurship. She has been a Lecturer in Management at the Stanford Graduate School of Business and the Yale School of Management; and is a C3E Ambassador to the U.S. Clean Energy Education and Empowerment Program, led by the U.S. Department of Energy. She is also a founding officer and director of ABC2, a foundation aimed at accelerating a cure for brain cancer.

Ms. Pfund received her BA and MA in anthropology from Stanford University, and her MBA from the Yale School of Management.



---
Panel Discussion - The Power of Collaboration: Innovation, Investment and Impact
Friday, May 4, 2018 | 8:30 - 9:40 a.m.
Moderator: Tim Woodward, Managing Director, Prelude Ventures
Tim joined Prelude Ventures in 2013 as a Managing Director with 25 years of venture capital investing experience. Having grown up in Silicon Valley, Tim has a long history of working with talented entrepreneurs who want to change the world. Prior to Prelude Ventures, Tim was a Managing Director for 15 years with Nth Power where he led investments in companies involved in renewable energy, demand response, advanced materials and outsourced utility customer management. He was the lead investment partner for that firm's successful investments in Evergreen Solar (ESLR), Comverge (COMV) and Proton Energy Systems (DESC).

Before joining Nth Power, Tim spent eight years managing venture capital investments for Liberty Environmental Partners, a firm that focused on energy, industrial and environmental technologies. During that time, he served as full-time Chairman of Monitoring Technology Corporation, a company that provides on-line condition monitoring of power and industrial equipment.

Prior to entering the venture capital business, Tim was involved in the launch of First Source, a company providing industrial solvent recycling services. He also spent more than six years in international marketing for an industrial filtration equipment manufacturer.

Tim currently serves on the board of directors for Allotrope, Encycle, EnergySavvy, MineSense and Powerhive, and he has oversight for Prelude Ventures' investments in QuantumScape.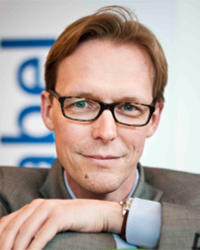 Panelist 1: Hendrik Van Asbroeck, Managing Director, ENGIE New Ventures
As Director Corporate Venture Capital Hendrik Van Asbroeck is responsible at Engie's group level to manage the corporate fund for participations in innovative companies and funds. Engie New Ventures has offices in Paris and San Francisco.

He started working at Electrabel, GDF Suez as Account Manager and soon moved to Key Account Manager, focusing on the automotive and chemical industry. In 2007 he took over the responsibility of the Renewables department. In this position he created multiple joint ventures to stimulate Electrabel's green energy development. In 2011 he was promoted to Head of Sales Electrabel, where he had to turn around the organisation to make it more efficient. When he left the job in 2014 the efficiency had improved by 30% and the sales results were again positive.

Before joining Electrabel Hendrik was Account Manager and Financial Analyst at Air Products Belgium. Hendrik van Asbroeck holds a Master degree in Commercial Engineering from the K.U. Leuven University. He holds additional diplomas from the Vlerick Management School, the European Energy Institute and Insead-Cedep.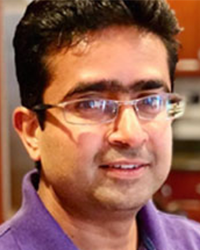 Panelist 2: Manoj Sinha, Co-Founder and CEO, Husk Power Systems
Manoj is the Co-Founder and CEO of Husk Power Systems – a pioneering rural utility that provides decentralised renewable energy to off-grid and underserved communities. He co-founded Husk Power Systems in 2008, which designs, installs and operates 25-250kW mini-power plants that converts agricultural waste and solar energy into affordable electricity for people in rural India and East Africa. Manoj is leading a global team of 250 employees and by 2022, he aims to provide affordable, renewable and reliable power to over one million people in rural areas of India and Africa. Manoj has raised equity and debt capital for the amount US $40 million from investors around the world.

Previously, Manoj worked as a Senior Director at S&P Global (erstwhile McGraw-Hill Financial) in New York City, USA. He led a team of financial analysts to develop and launch risk management analytics for financial institution professionals. Prior to this, he worked as a Senior Design Engineer at Intel Corp in Austin, Texas where he designed next generation microprocessors for mobile devices. He holds seven U.S. patents in semiconductor industry for circuit design.

Manoj completed his MBA from Darden GSB at University of Virginia, MS in Electrical and Computer Engineering from University of Massachusetts Amherst and B.Tech from IIT Varanasi.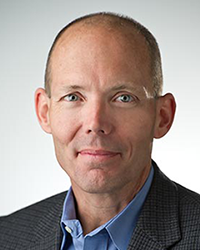 Panelist 3: Bill Farris, Associate Lab Director, National Renewable Energy Laboratory, Innovation Partnering & Outreach
In his role at NREL, Bill Farris directs efforts to accelerate commercialization and the transfer of laboratory technologies to the marketplace.

Farris led the integration of NREL commercialization programs with the Colorado Center for Renewable Energy Economic Development (CREED), which seeks to catalyze the expansion of the renewable energy economic cluster in Colorado and beyond. He also conceptualized and managed the development of the Energy Innovation Portal, which serves as an internet-based clearinghouse for intellectual property developed at the nation's national laboratories.

Prior to joining NREL in 2008, Farris was responsible for the Commercialization, Economic Development, Business and Competitive Intelligence, and Commercial Relationships offices at the Pacific Northwest National Laboratory. In addition, he managed new venture activities at the Pacific Northwest Division of the Battelle Memorial Institute, and served as a primary point of contact for interactions with venture capitalists.

Farris holds a bachelor's degree in Geological Sciences and a master's in Radiological Sciences from the University of Washington, and a master's in Management of Technology from the National Technological University.



Additional panelist information coming soon.